Endodontics in Chingford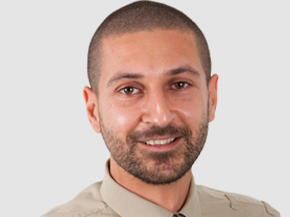 Dr. Periklis Ntelis
Special Interest in Endodontics
DipDS (Athens, Greece) 2003, MSc in Endodontics (London) 2007.
GDC No. 86084
Dr. Periklis Ntelis graduated from the Dental School, National and Kapodistrian University of Athens, Greece in 2003. After working as an associate dentist in a private practice in Athens, he joined the Greek Air Force, where he practised dentistry in the General Hospital of the Greek Air Force, Athens.
He developed a special interest in Endodontics and he was placed with the Prosthetic and Restorative Department of the hospital\'s Dental Unit. In 2005, he moved to UK where he worked as a full-time associate in a mixed NHS/private practice in London before engaging in the MSc programme in Endodontics at the Eastman Dental Institute (University College London). He now works exclusively in the area of Endodontics. He has been providing Endodontic treatment at our practice for the last four years to referring dentists.
He also is a part-time senior community endodontist for the Barts Health Community Dental Service, treating patients with moderate to extreme special care complexity and phobic patients using inhalation sedation if required or working with other dentists using IV sedation
Fee Guide
Incisor / Canine Teeth From £495
Premolar Teeth From £595
Molar Teeth From £750
Re-treatments Individual quotes given.